Today's walk and talk was filled with words and thinking, yet at the same time led us to conclude, that we may need to balance that with some silence. One day. Real soon.
Inviting myself in
One thing that is significantly different now that Walk with a Stranger is touring California is that I now invite myself in. Normally I invite people to join me on a walk that I know by heart. I know the good places to rest. I know where to make short cuts or extend the walk depending on weather and pace. The conversation is always a process of co-creation but when it comes to the route, I'm in the lead.
As much as I like how I can almost make the flow of the hike be in tune with the energy of the conversation that unfolds, I totally get a kick out of being invited to meet people in areas I've never seen before. The other day we walked with a view of Golden Gate Bridge. Today I arrived with a little ferry to what turned out to be the most beautiful and soul soothing mountain hike.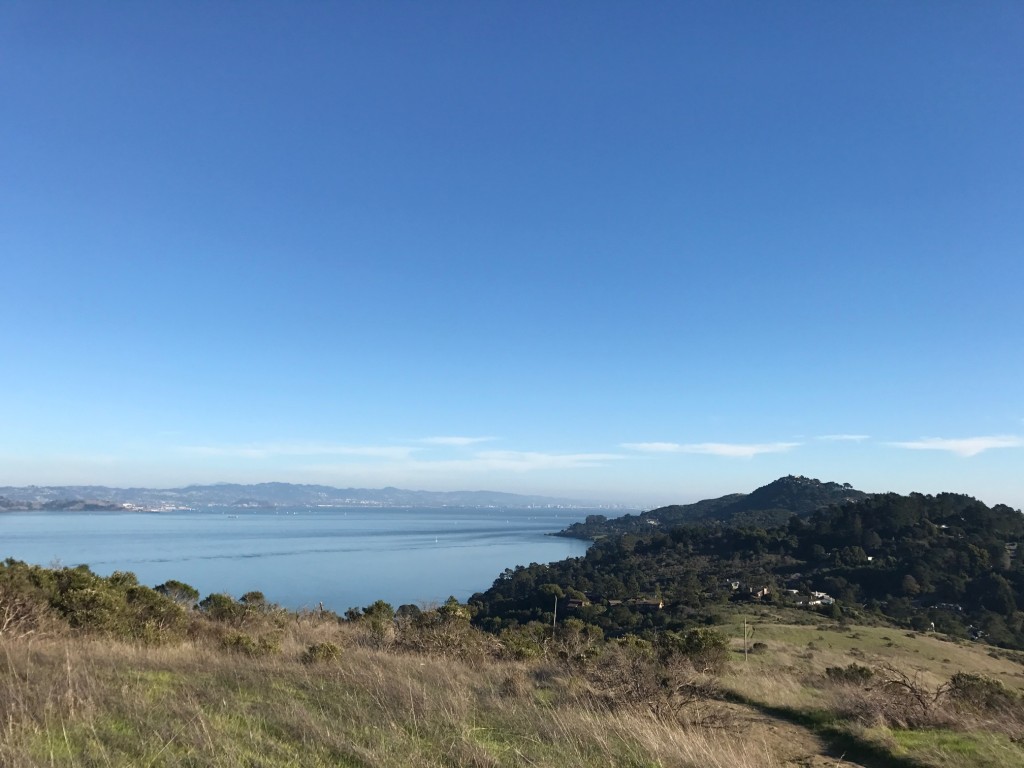 Curiosity and a sense of longing
And already there, having met my "stranger" and taken note of the gorgeous scenery (for the first time, cause trust me I did stop numerous times to not only catch my breath but to also simply breathe in the beauty of it all) – already there did I feel so lucky and thankful for getting yet another opportunity to spend a couple of hours in the naked (well, not fully and definitely not literally) presence of somebody totally new to me. For a brief moment I considered if we should just walk in silence. Well, we didn't…
We wandered of in many directions. Curiosity and a sense of longing seemed to be drivers – expressed differently in our lives but as a driving force for both of us. And we spoke about the dilemma that comes with on one hand wanting to live life to its fullest and to always be in integrity with ones values but at the same time being responsible for the relations we're in – be it family, children, work or with a life partner. I for my part try to stay true to what feels right for me. That has lead to decisions over time that were not necessarily what my family would've wanted and definitely not what my bank man would've advised. Decisions that affected people close to me. But since I cannot shield for instance my kids from challenges anyway, I try to nurture an environment where we can have open conversations about what is not ideal and what to do about it, rather than trying to avoid or mourn it.
Close relationships and life adventures and how to make that a priority was also on the agenda. Rather stumble on the journey of life than one day realizing that there were things we would've liked to do but never set off to explore.
A state of nothingness
And then in the middle of all the adventurous and curiosity driven conversation and exploration of perspectives and approaches to life, came some thinking about thinking. About over thinking… Spending too much energy trying to figure life out. Weighing pros and cons. Going back and forth and taking yet another round.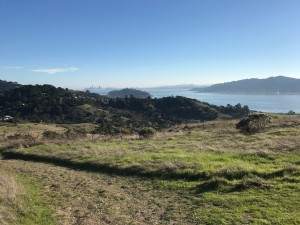 As opposed to a serene sense of being. A state of nothingness. A quiet place. A retreat.
And who knows, maybe we should've just walked in silence? That we will never know, but we said good bye agreeing that for both of us finding that special place where we can rest and recharge is important and that even if meditation may be the answer, the meditation practice is multifaceted and can come in many forms – be it a swim in the ocean, fly fishing at sun rise or something entirely different. I am definitely determined to investigate further what my kind of meditation is.